King Tool Inc.
Machining & Assembly Solutions Since 1964
Servo Press
The servo press is used to assemble automotive steering components. A total of four similar machines were produced all with unique tooling but performing similar operations. The insert has two holes for mounting to the chassis, close examination would reveal that one of the mounting holes is round and the other is slotted. The operator is responsible to place the component with the oval down for assembly. Furthermore, between the four machines the hole and slot sizes vary and must be verified at assembly. Dual through beam lasers were deployed on each machine to allow measurement of the hole and slot as well as establishing final positioning of the component during assembly.
As the parts are assembled, a minimum and maximum assembly force must be maintained and is monitored in real time by the plc with data supplied from the servo controller. As the press descends, the lasers find the hole edges and record the position based on the servo feedback. Those numbers are used to determine if the proper components were used based on the hole size and location compared to each other. Assemblies outside the preset parameters are "trapped" in the machine by the assembly head remaining in the down position until a supervisor with a "release" code authorizes the press to open thereby releasing the part.
The controls system consists of a Mitsubishi Q Series Processor, Mitsubishi GOT graphic interface, and an MR-J2S servo control. It operates on 30a of 480vac and compressed air.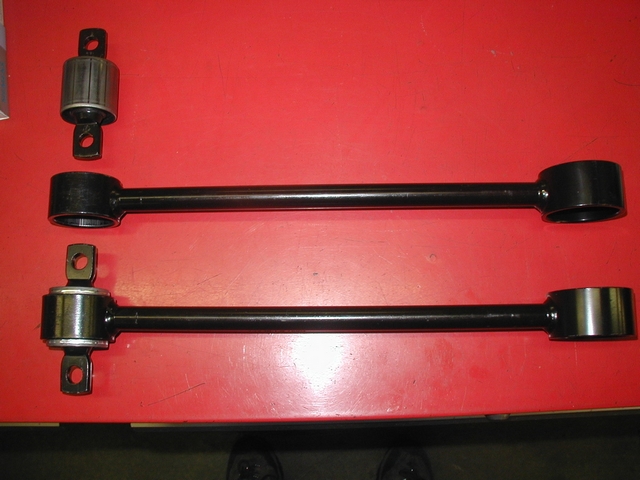 Servo press components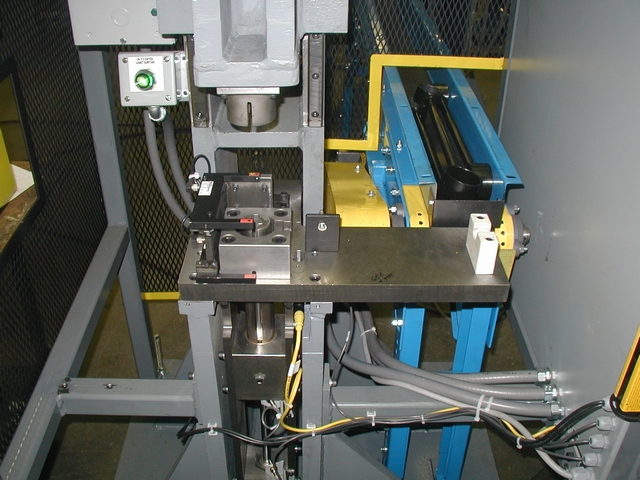 Servo press with laser measurement





Servo press with bar loaded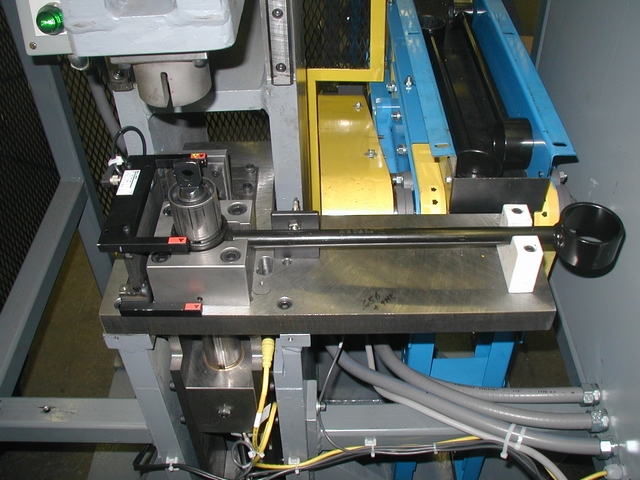 Servo press with bar and hub loaded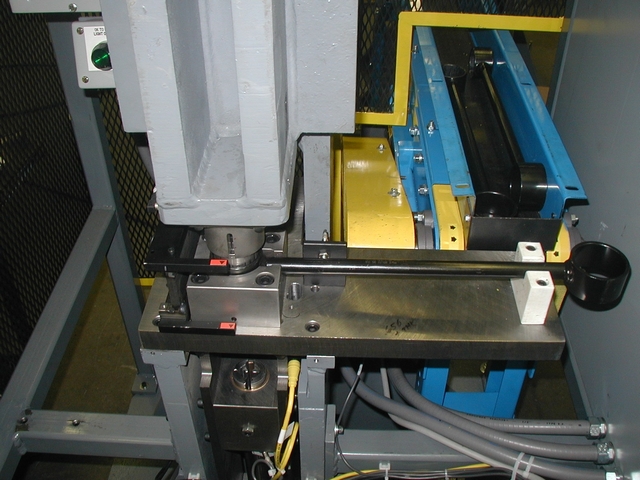 Servo press in operation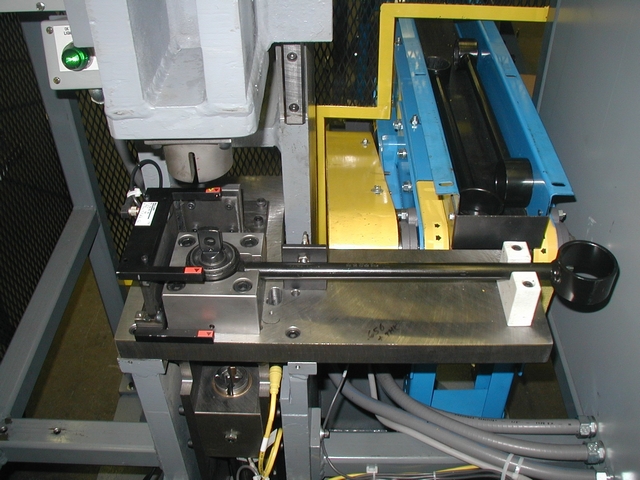 Servo press complete
971 Division Street
Adrian, Michigan 49221
sales(at)kingmachines.com
(517) 265-2741 Voice