King Tool Inc.
Machining & Assembly Solutions Since 1964
Hot Stamp
This machine uses four independent stamp heads to apply white lettering to a plastic container. Each of the heads are independently adjustable in the field for temperature, time, and pressure. The heat tape is advanced using a DC motor that is field adjustable for wind time and speed. There is a head on both the right and left sides and two heads from the back. The two heads in the back are mounted on a common preposition slide to provide clearance for loading and unloading the part.
The operator loads the part and activates the two hand start buttons starting the machine cycle. Once all the heads advance the operator may release the start buttons and the cycle will continue. After the programmed dwell time, each head will retract and the tape feeds will advance. The operator manually unloads the finished product and the cycle is ready to be restarted.
The system is controlled by an Allen Bradley processor, a Banner two hand start module, Wattlow heat controls, and SMC pneumatic control valves. The system operates on 120vac and can be plugged into standard wall outlet.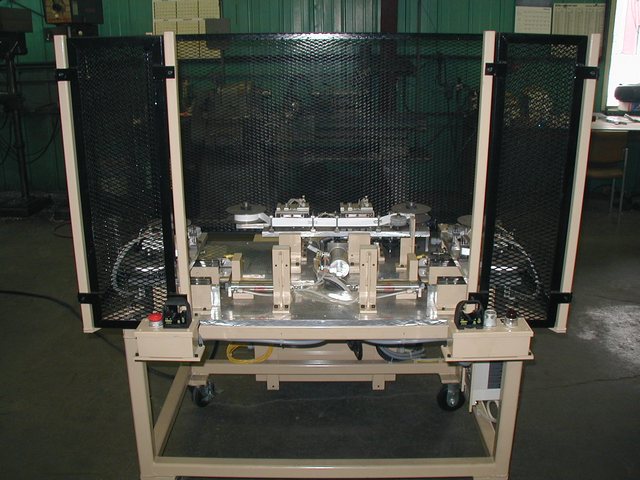 Front View



Rear View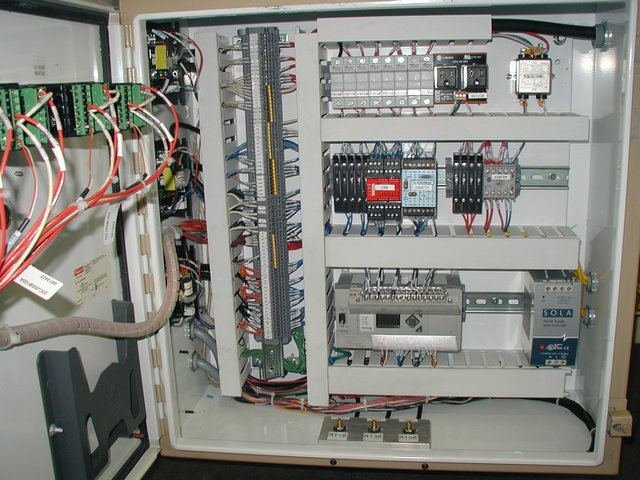 Control Enclosure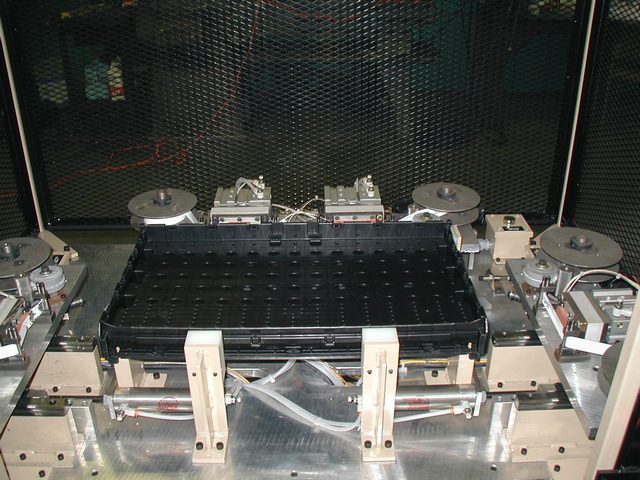 Front View with Part Loaded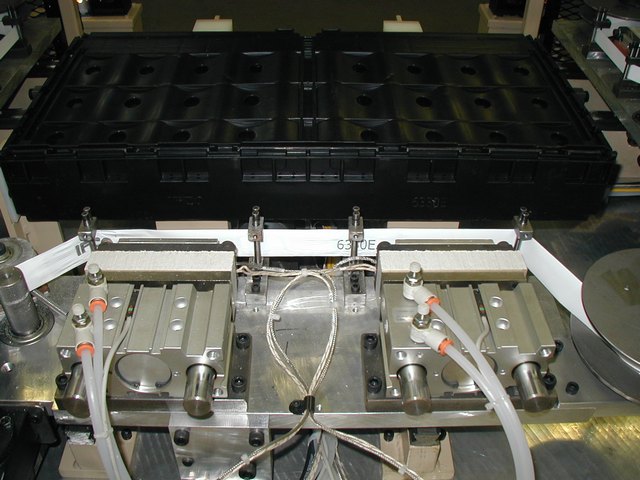 Rear View Before Stamp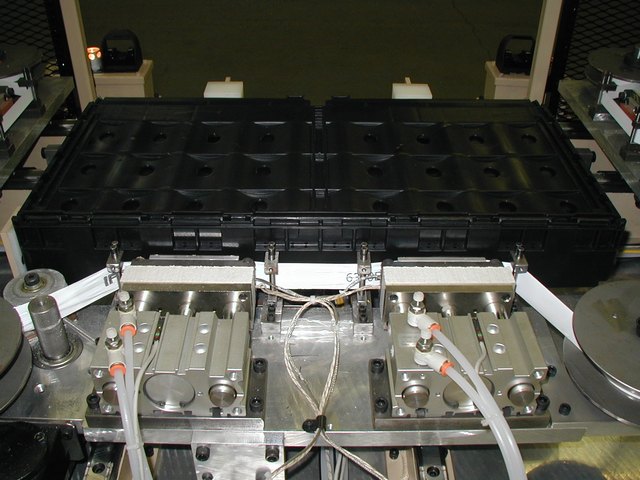 Rear View During Stamp



Rear View After Stamp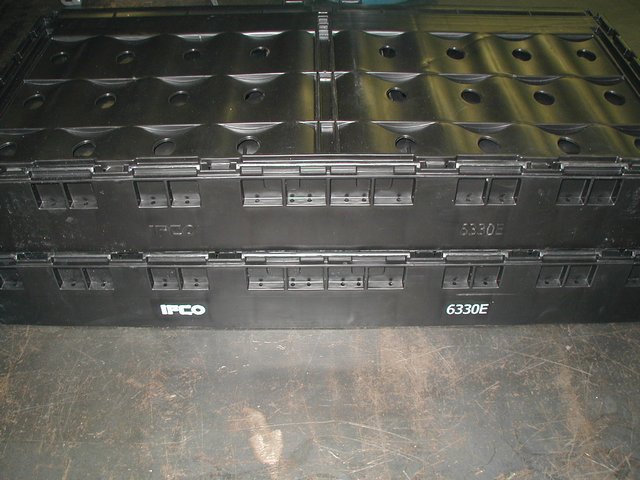 Part View Before and after Stamp
971 Division Street
Adrian, Michigan 49221
sales(at)kingmachines.com
(517) 265-2741 Voice